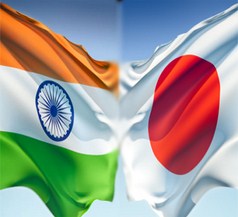 Our Company specializes in. . .
Export Business, IT Consulting, Business Promotions, Real Estate and Business Consulting.
If you have any questions about our Business services, please contact to queries@gmcjapanltd.com
Call us on:
+ 81-45-681-7181
GMC History
Ishwar Murlidhar Chugani, founder and President of GMC Japan Limited in Yokohama, Japan, was born in Chennai, India in 1951. He graduated from Loyola College in Chennai, with Bachelor's degree in Commerce, Accounts & Banking in 1973. Mr. Chugani came to Japan in 1974 and worked in an Indian company which exported electronic products made by Panasonic, JVC, Sony, Sanyo, Funai, Akai and Toshiba. In 1986 Mr. Chugani decided to launch his own electronics export company in the name of GMC Japan Ltd. in Yokohama, Japan. When the Yen started gaining strength against the US$ Mr. Chugani visualized that most of the electronic companies will move their manufacturing facilities to Asian countries and hence he decided to set up an associate office in Singapore in 1988. In 2004 he set up another associate office in Dubai for expanding business in African markets. As the demand grew in India he set up a service center in Chennai in 2010 and a sales office in Nigeria in 2011. Besides Exports, GMC finds suitable opportunities for qualified IT engineers from India and leases their luxury real estate apartments to international communities in Japan. Mr. Chugani admires the Japanese technologies and feels Japan can benefit by investing in India to produce good quality OEM products for supplying to Indian manufacturing companies and meeting the expectations of the younger population who are keen on buying good quality products. Mr. Chugani has the confidence that his skills of communicating in Japanese and various Indian languages will benefit the Japanese companies who are ready to invest in India.
GMC Business Activities